LIVIA Before Newlands
LIVIA has had a varied and colourful past.  It was dominated by heavy industry such as a colliery, power station and two sewage works.  The remains of the Manchester, Bury and Bolton canal ran through the site and although it was once a well used resource for local industry, it was damaged, derelict and generally neglected.
Fly tipping, vandalism and motorbike scrambling made the area dangerous, unwelcoming and ultimately forced down it's value for local people and Greater Manchester.  The nearby residential areas, the M62 and the Manchester to Bolton railway line all had to suffer this outlook.
What Newlands did at LIVIA
LIVIA was completely transformed through Newlands.  Paths and cycleways have made the whole site much more accessible.  They also linked the site to the Irwell sculpture trail as well as other local country parks, which meant LIVIA became part of a much larger "green space network".
The investment in LIVIA also helped to create a play area, climbing boulders and an outdoor classroom.  All of these features reshaped people's perceptions of the site and increasingly made LIVIA an integral part of the local community.
- LIVIA makes up part of the Red Rose Forest - Greater Manchester's Community Forest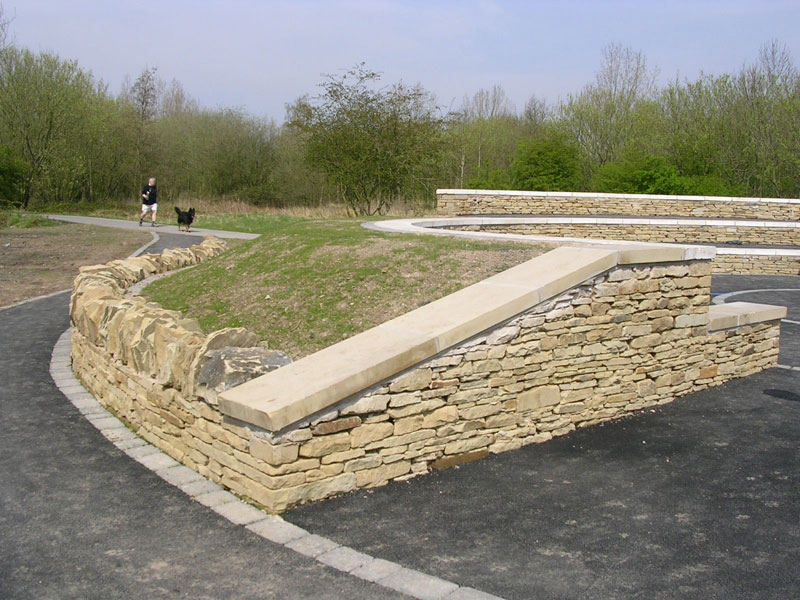 LIVIA today
- LIVIA is a beacon project for Newlands
LIVIA is a beacon project for Newlands.  At 170 hectares, spanning three local authority areas and boasting a diverse mix of habitats and facilities, LIVIA is attracting visitors from across the Greater Manchester area.
The Forestry Commission is managing LIVIA over the long term.  It provides much needed managed green space for local residents and helps to promote active and healthy living, with cycle routes, sports facilities and play areas.
The site is encouraging community cohesion and tackling what was a blight on the local area.  Crucially, it's also delivering an area of parkland on the scale of New York's Central Park to the people and businesses of Greater Manchester.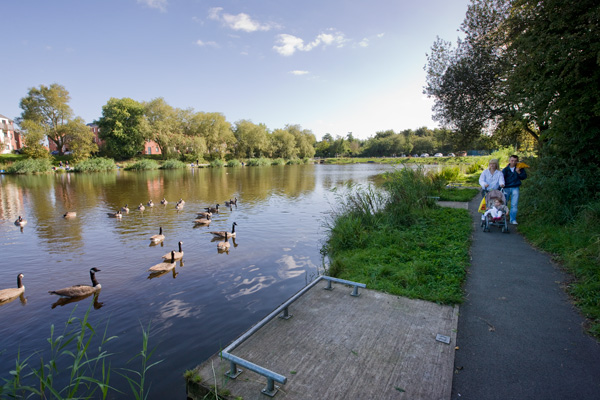 - LIVIA is delivering parkland on the scale of New York's Central Park to the people and businesses of Greater Manchester